The CERN School of Computing promotes advanced learning and knowledge exchange in scientific computing among young scientists and engineers involved in particle physics or other sciences.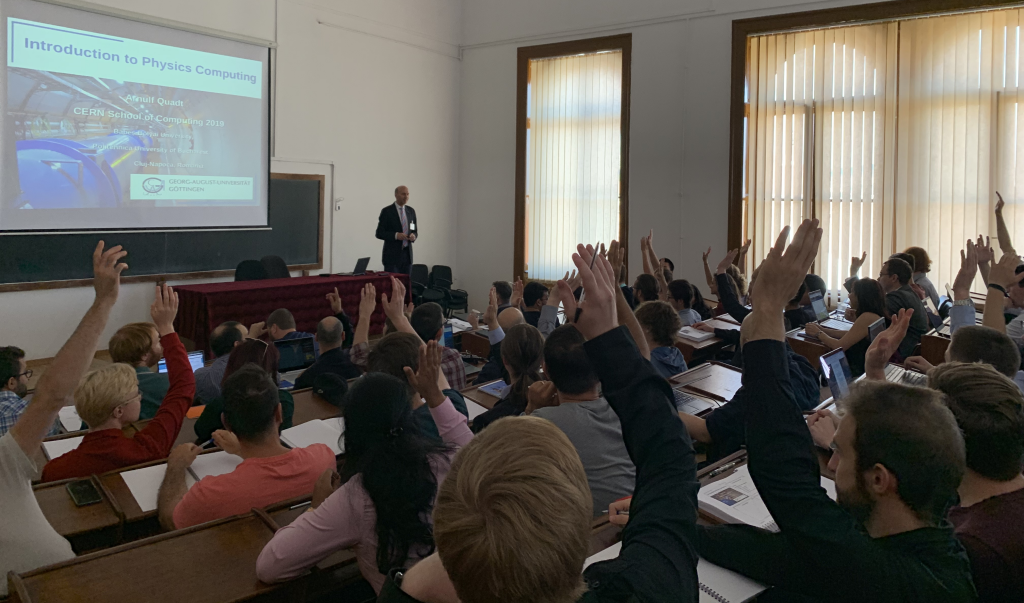 It is made up of 3 separate schools per year. Each school has a particular flavour and focus:
The Main School – which lasts two weeks and is a "summer university" providing a series of lectures and hands-on exercises, with an official CSC Diploma upon successful completion of the CSC exam.
The Thematic School – a one-week school where new advanced or experimental programmes are taught.
The Inverted SchooI – a series of one to three day lectures held at CERN.